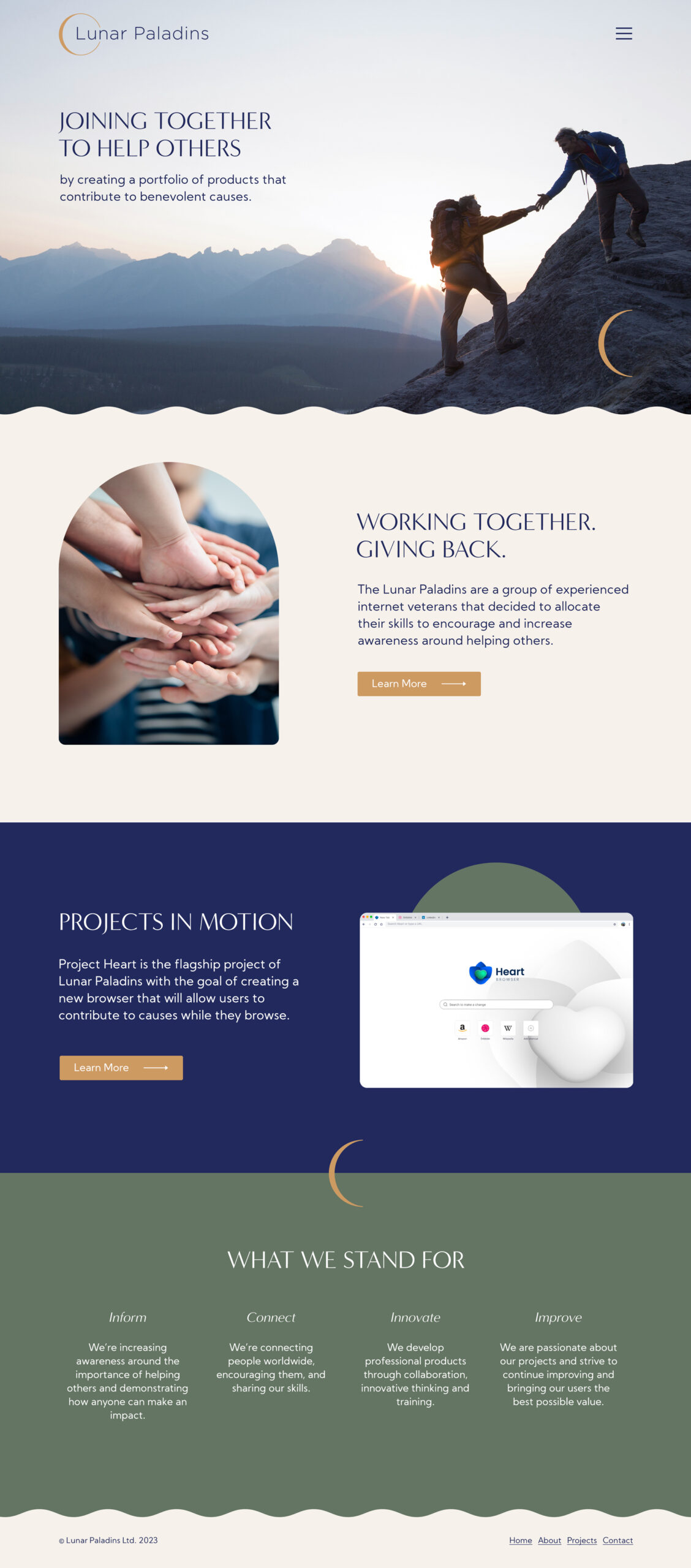 Project Details
The Lunar Paladins are a group of experienced internet veterans that have decided to combine their skills to help others. They needed a logo and an online presence to add credibility to the pieces they're working on, and to set themselves up for future growth in attracting other talent.
We designed a logo, social media elements and a website.
We created a moon icon to compliment the word "Lunar" in the name and worked that into all the visuals. The colour scheme we used on the website reflects the two sides coming together, the dark blue for tech, and the softer green for the charitable causes.
Client: Lunar Paladins
Link: View Live Website